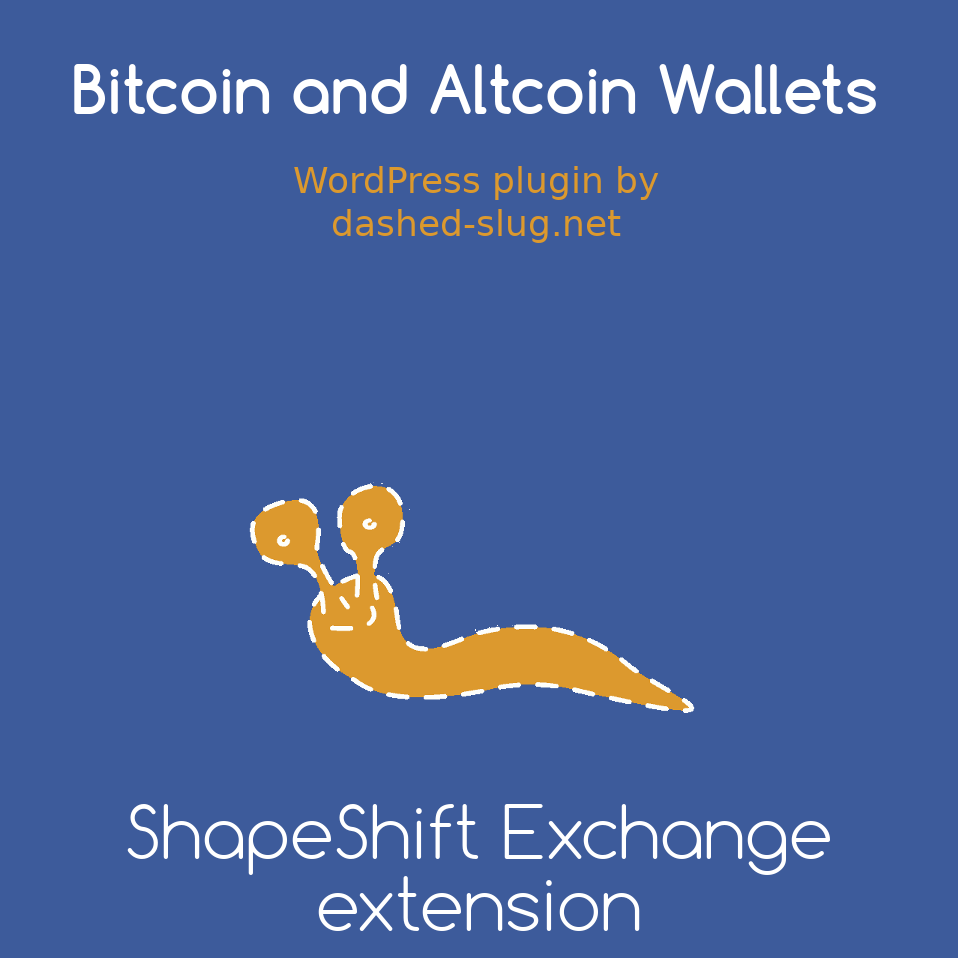 ? The ShapeShift Exchange extension is now stable
Unbelievable! Shocking amount of bug fixes and improvements, in the first stable release of the ShapeShift extension for Bitcoin and Altcoin Wallets for WordPress!!1
The Bitcoin and Altcoin Wallets ShapeShift Exchange extension has reached maturity and is now in its version 1.0.0.
This means that many of the minor bugs have been squashed and the plugin is production-ready.
Overview
With this extension you can allow users of your site to exchange cryptocurrencies using the ShapeShift service. Users can exchange any coins that have enabled coin adapters on your site and are supported by this service.
This ShapeShift extension is not to be confused with the Exchange extension, also provided by the dashed-slug. The Exchange extension provides a native order book and trade matching algorithm within your WordPress site. The ShapeShift extension presented here, operates by first sending a withdrawal to the ShapeShift service, and then receiving a deposit from that same service in another coin.
Changelog
Fix: Fiat amounts now shown again (feature was broken after version 3.3.3 of parent plugin).
Fix: Fiat amounts not shown if user has selected "none" as default fiat currency in their WordPress profile.
Fix: Correct handling of coins with extra address field such as Ripple, Monero, etc.
Improve: Frontend layout is vastly improved. No more HTML layout errors when the width is small.
Fix: Amount box no longer jumps when error message appears/disappears.
Add: New filter wallets_shapeshift_views_dir added. Controls directory of the knockout view template.
Add: Shortcode [wallets_shapeshift] now accepts attributes viewsdir and template
same as the other wallets shortcodes in the parent plugin.
Add: Widget can now accept the template attribute just like the other wallets widgets in the parent plugin.
Add: Affiliate code is now filterable with wallets_shapeshift_affiliate_code.
Fix: All frontend strings are now translatable under the wallets-shapeshift-front language domain.
Improve: Up-to-date Greek language translation for frontend.
The ShapeShift Exchange extension is made available to all premium dashed-slug members. The support forum for the extension can be found here.