Distribute coins to your users by performing airdrops.
With this extension to Bitcoin and Altcoin Wallets for WordPress, you can perform cryptocurrency "Airdrops". An airdrop is a simultaneous distribution of a coin to all the users on your site.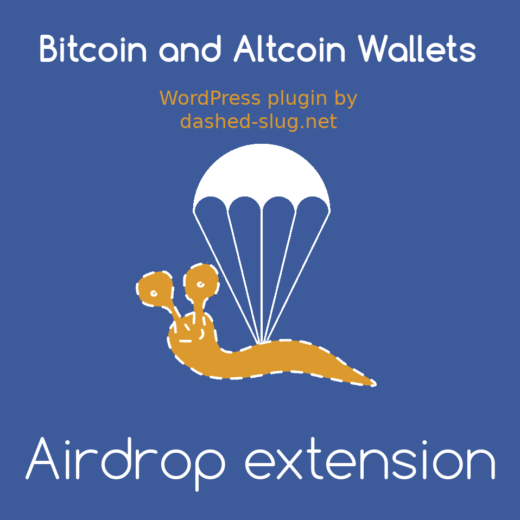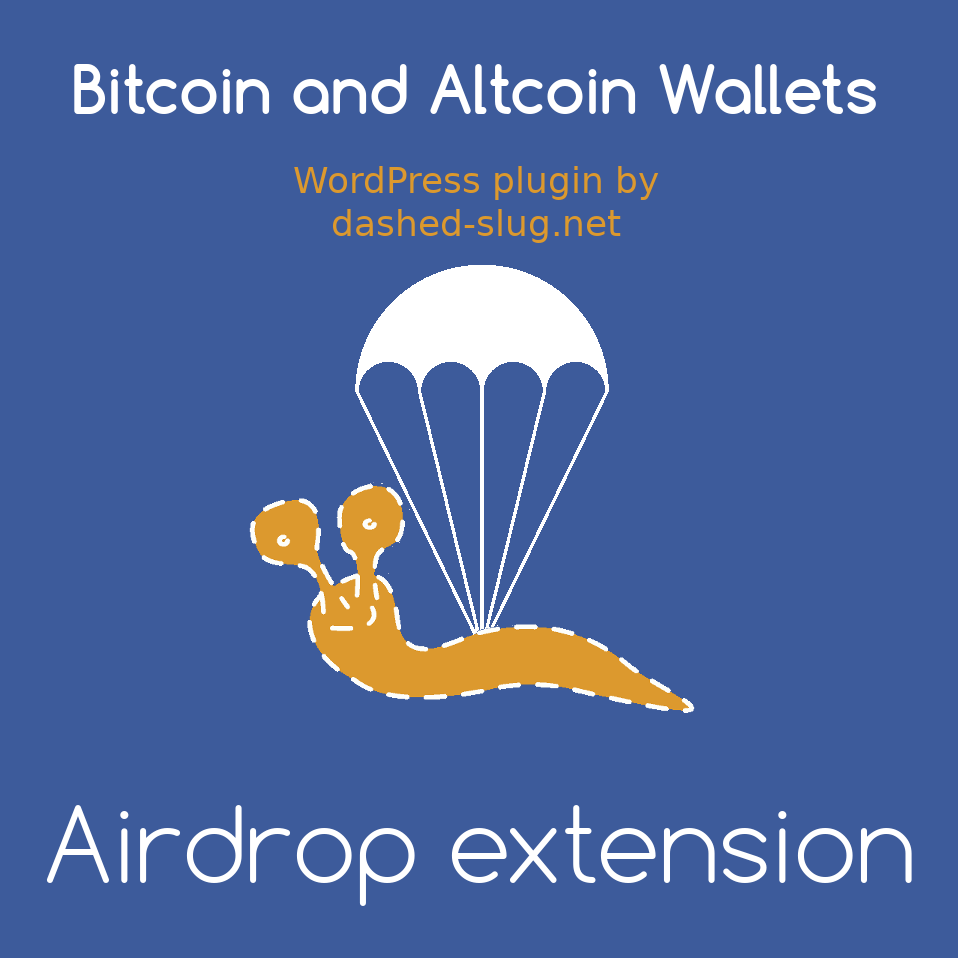 Installation and usage
If you are a premium dashed-slug member you will have access to download this plugin zip file. Download and install it.
Make sure that you have connected and enabled a coin adapter for the coin you wish to distribute.
Deposit the funds you want to distribute to the site's wallet so that the users can later withdraw the coins if they wish. Do not deposit to a user address. Either use the cold storage deposit address, or otherwise send the coins to the wallet via another address that is not associated with any user.
The extension will add a new tool in your admin screens under Tools → Airdrop. Visit that tool page and fill out the form by following the on-screen instructions. You will have an option to distribute:

a fixed amount to all your users, or
a variable amount that will be a multiple of the user balances on another coin, or
both of the above

The extension will create a number of "deposit" transactions with fake TXIDs to give coins to your users. Make sure to enter at least one descriptive unique tag, so as to later be able to identify these deposit transactions. You can also set a transaction comment, as a message to your users.
When you are satisfied with the details you entered, click the button. The extension will create deposit transactions.
You will then be redirected to the Transactions admin page. You can now inspect the results of your airdrop.
troubleshooting
I performed an airdrop by mistake that I wish to revert. How to do this?
Please see this blog post.
download
You must be a premium dashed-slug member to gain access to this plugin. Paid membership gives you access to all the current and future premium plugins on the site, and to updates of those plugins.
support
For any issues, inquiries, suggestions, and general feedback regarding this premium app extension, visit the support area.
For support regarding the parent plugin, Bitcoin and Altcoin Wallets, please use the support forums on WordPress.org.
Airdrop extension
Updated on 2018-10-30T17:42:36+00:00, by alexg.