Allows users with cryptocurrency wallets to tip content authors.
With this extension, users of the Bitcoin and Altcoin Wallets WordPress plugin will be able to tip the author of a post using cryptocurrencies that they have on your site.
The list of tips paid to a post shows near the top or bottom of the post, along with a form that lets the reader send a tip to the author. All authors who have the has_wallets capability will be able to receive tips.
An administrator with manage_wallets can choose which categories or types of posts this applies to.
The UI can be shown at the header or footer of a post.
Suggested tip amounts in various currencies can be configured.
screenshots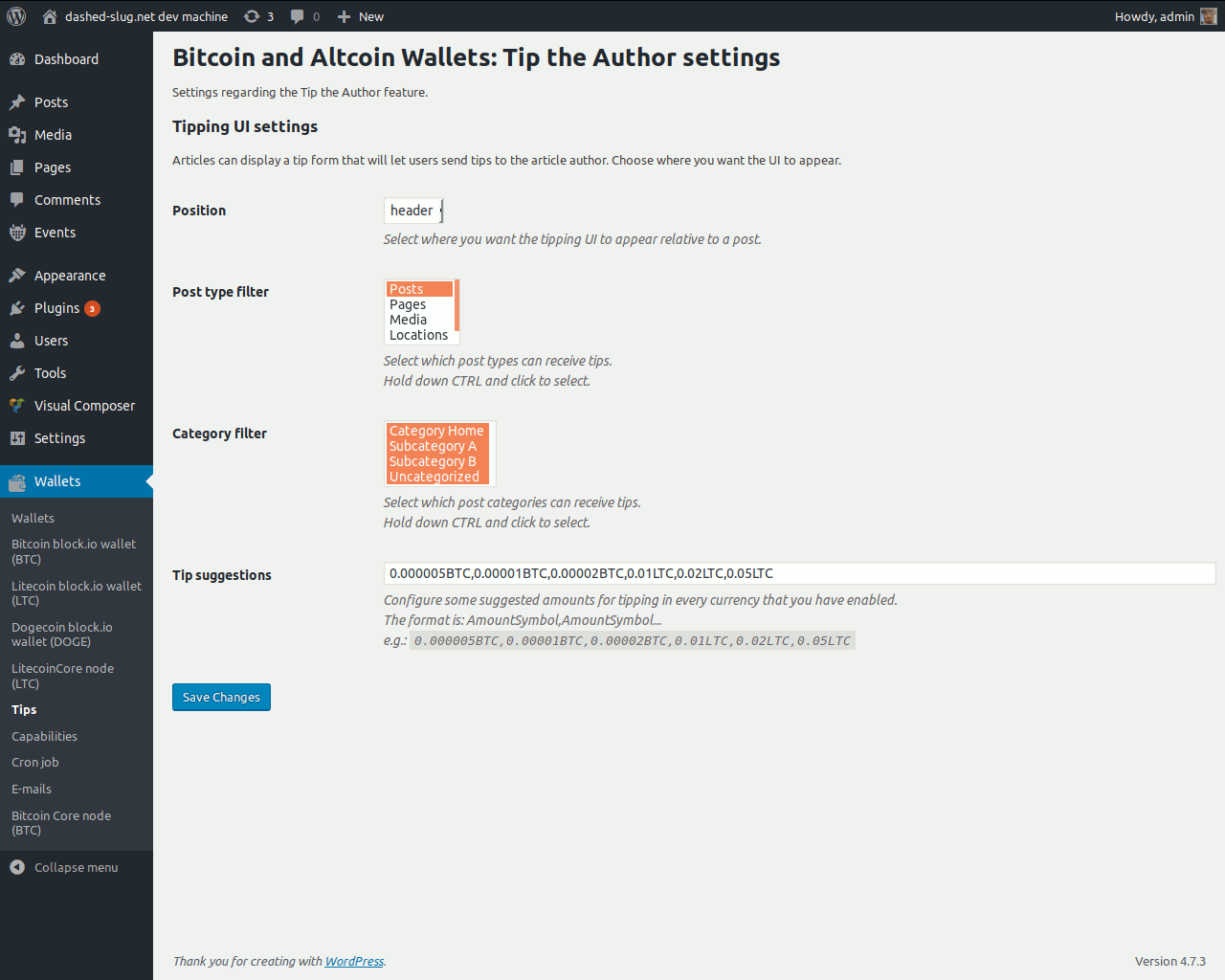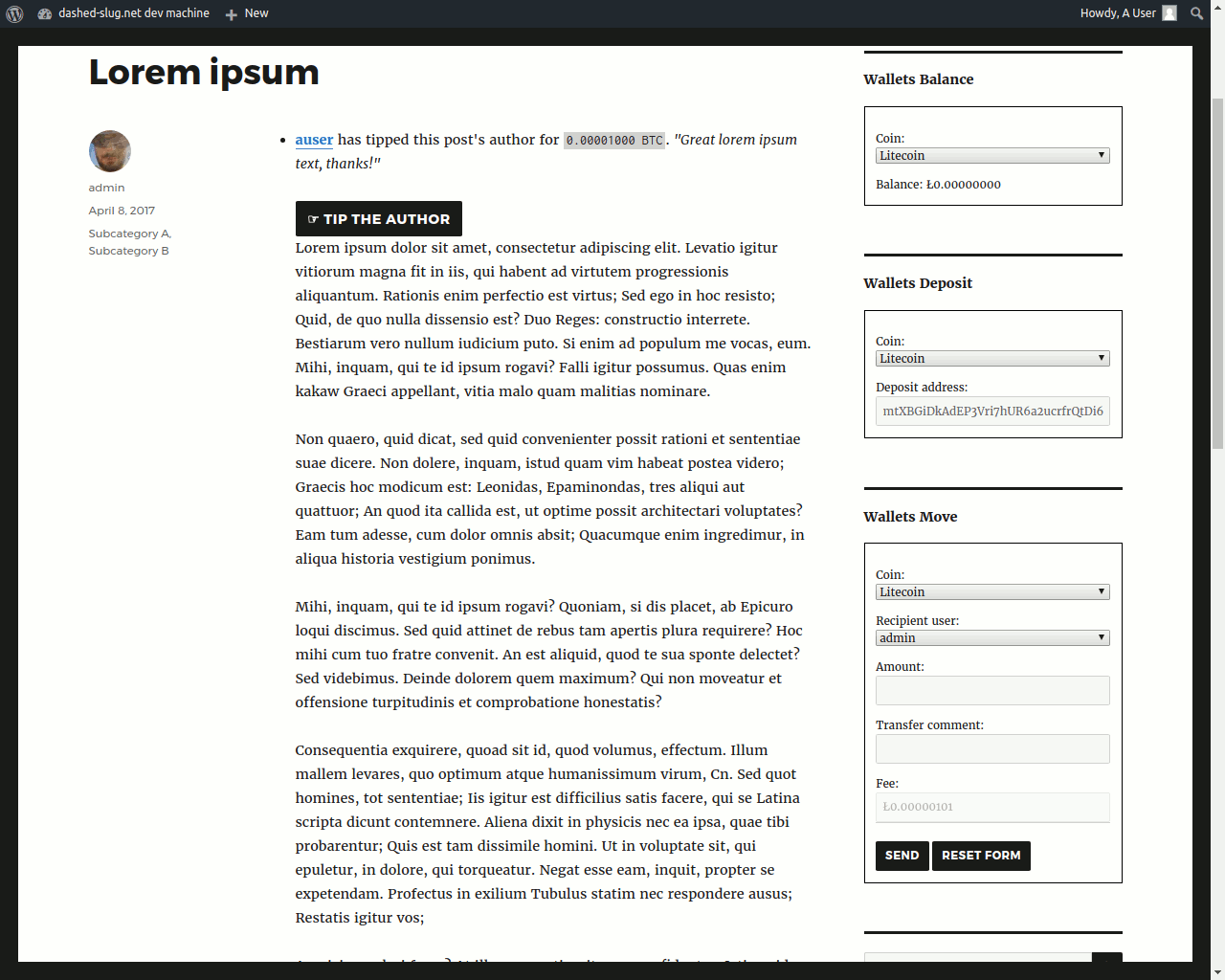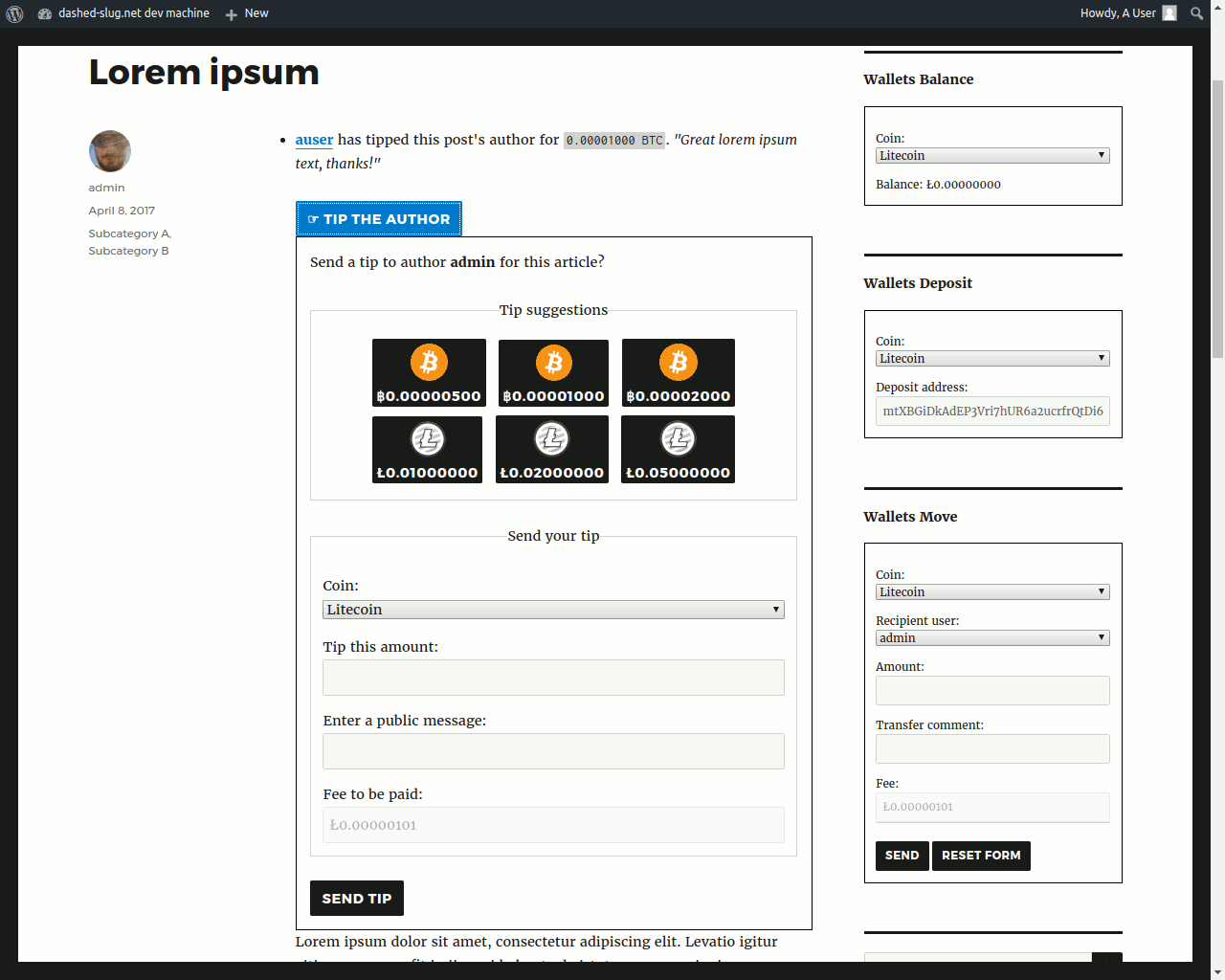 troubleshooting
The UI is not showing in your article? Read on:
Check the tip settings in the admin menu. A user with the manage_wallets capability must enable tip_the_author and has_wallets for user roles who will be able to send tips.
The user role of the author of the post must have the has_wallets capability. Go to Wallets → Capabilities and set it.
Check that there is at least one coin adapter enabled and responding. Go to Wallets to check.
You are not supposed to see the tipping UI when you view your own articles. You should however be able to see the list of tips that others have sent to your article.
download
You must be a premium dashed-slug member to gain access to this plugin. Paid membership gives you access to all the current and future premium plugins on the site, and to updates of those plugins.
support
For any issues, inquiries, suggestions, and general feedback regarding this payment gateway, visit the support area.
For support regarding the parent plugin, Bitcoin and Altcoin Wallets, please use the support forums on WordPress.org.
Tip the Author extension
Updated on 2018-10-30T17:43:55+00:00, by alexg.