Deposits via QR Codes now available in Bitcoin and Altcoin Wallets WordPress plugin
Deposits via QR Codes now available in the Bitcoin and Altcoin Wallets WordPress plugin version 2.2.1
Version 2.2.1 of the free Bitcoin and Altcoin Wallets WordPress plugin features deposit via QR Codes.
This affects the UI that corresponds to the [wallets_deposit] shortcode, as well as the deposit widget.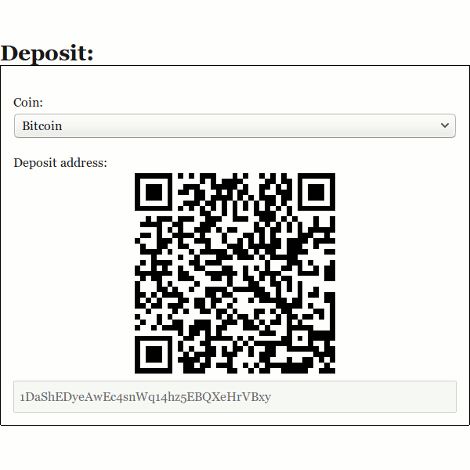 The functionality can be turned on/off via the admin menu.
Some minor bug fixes also made it into this release.
regards,
Alex