SLATE release 1.1.0 adds easy access to SVG shortcode presets
Today SVG Logo and Text Effects 1.1.0 is released.
It adds a button to your WordPress's WYSIWYG editor: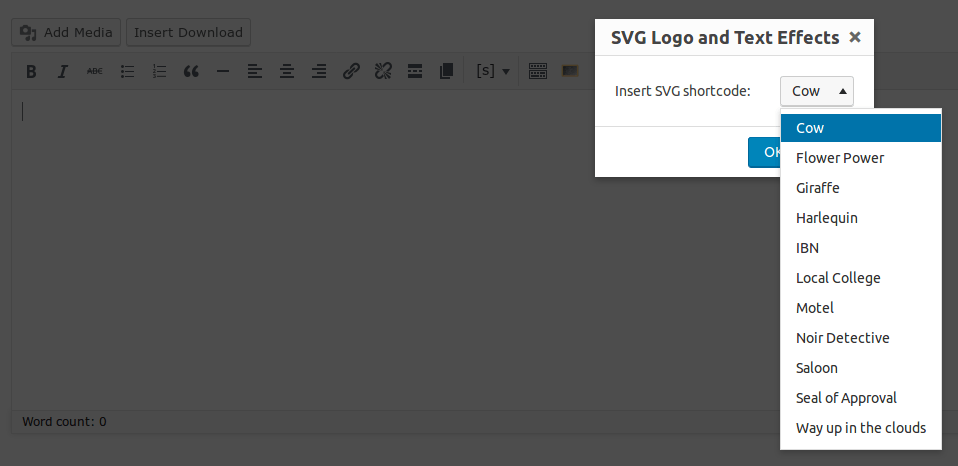 When you edit a post or a page, click the button and a drop-down will show. You will be able to choose from a number of built-in presets. Presets are simply example shortcodes that you can insert into your text and then edit to your liking.
More built-in presets will be added to the plugin in the near future. Plugin extensions such as the More Shapes extension add to the list of available presets. To find out how you can create yourself plugin extensions that add to the list of available presets, consult the PDF documentation, included in the bundle download.
Future plans include adding a button for WordPress installations where a theme has replaced the default TinyMCE with CKEditor. Stay tuned.
Alex