Releasing Bitcoin and Altcoin Wallets 1.0.2 on WordPress.org
Today the Bitcoin and Altcoin Wallets WordPress plugin is released on the WordPress.org plugin repository.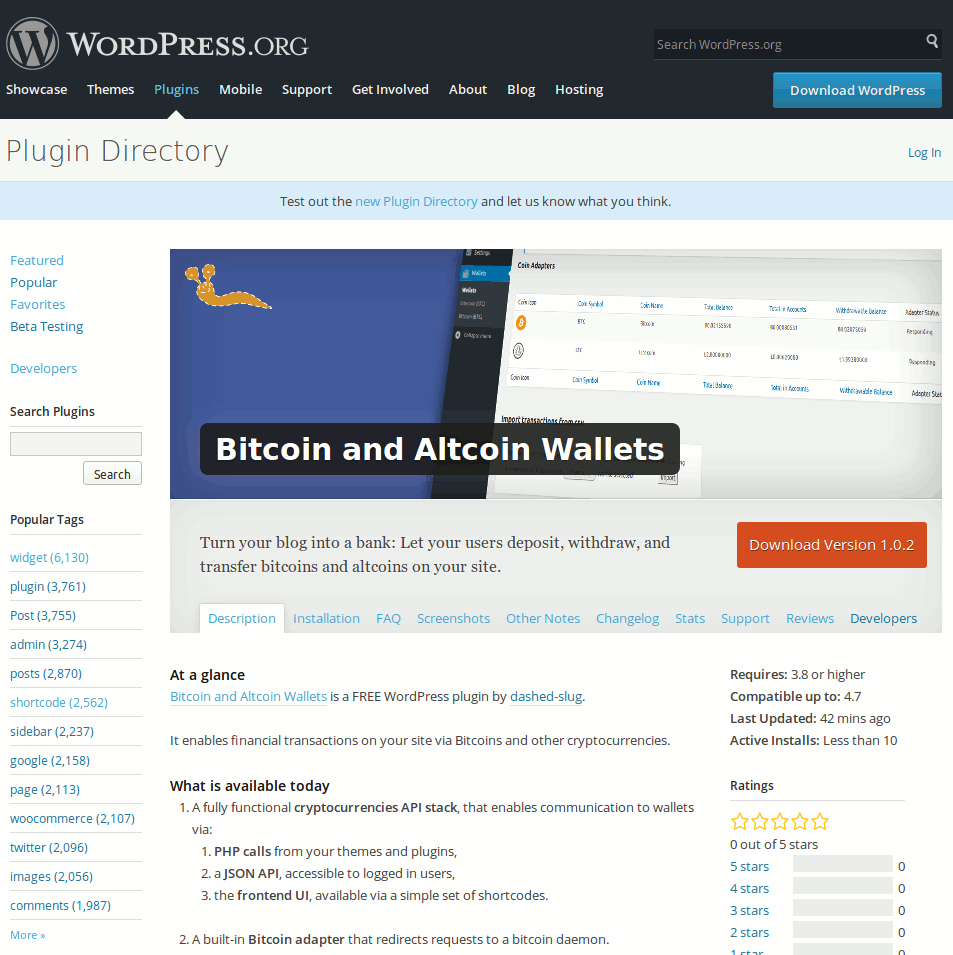 The plugin will always be made available from the Downloads section of this site, but if you install from WordPress.org, you will get automatic update notifications.
Use the Downloads section here to get the bundle, which includes PDF and PHPdoc documentation.
The latest version is 1.0.2 which includes minor bug fixes on the first release.
Please use the support forum on WordPress.org for all issues, suggestions, feedback, etc.
regards,
Alex