? Bitcoin and Altcoin Wallets can now pull exchange rates from a choice of APIs
Bittrex, Poloniex, and Novaexchange APIs provide exchange rates to Bitcoin and Altcoin Wallets.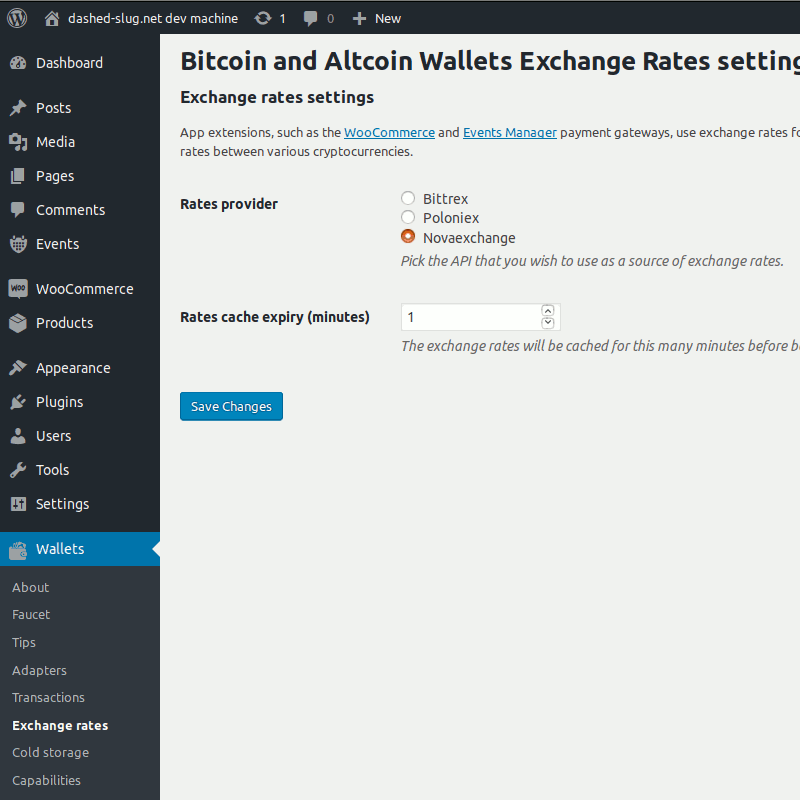 The Bitcoin and Altcoin Wallets WordPress plugin provides exchange rates to some of its app extensions. These currently are the WooCommerce Cryptocurrency Payment Gateway and the Events Manager Payment Gateway.
Up to now these exchange rates were pulled from Bittrex. Now the administrator can choose between Bittrex, Poloniex, or Novaexchange.
The cache time for these APIs is also configurable.