Integrates the SVG Logo and Text Effects plugin with WP-Bakery's Visual Composer.
After you install and activate Visual Composer and the SVG Logo and Text Effects WordPress plugin and this extension, you no longer need to write SVG shortcodes manually. You will be able to insert and edit SVG text using Visual Composer friendly graphical interface.
screenshots
Here are screenshots that showcase VC integration: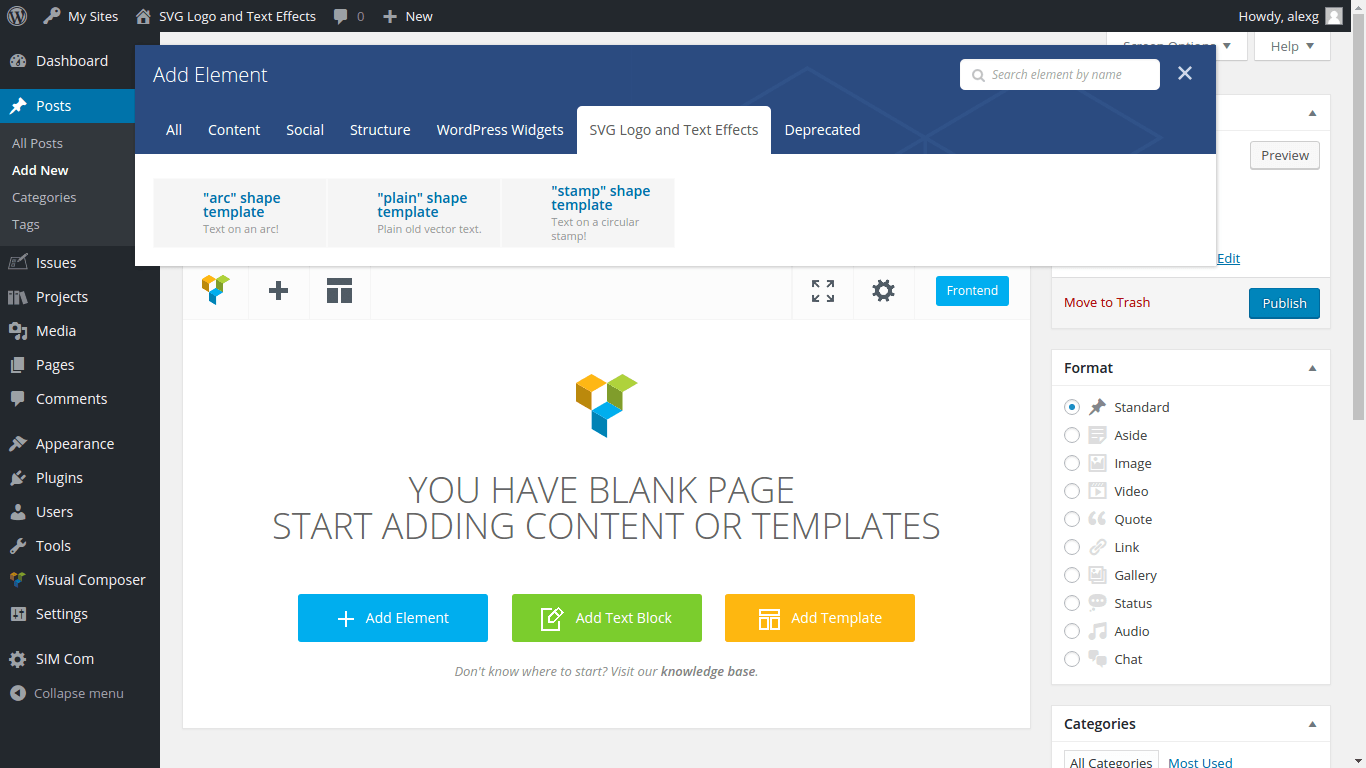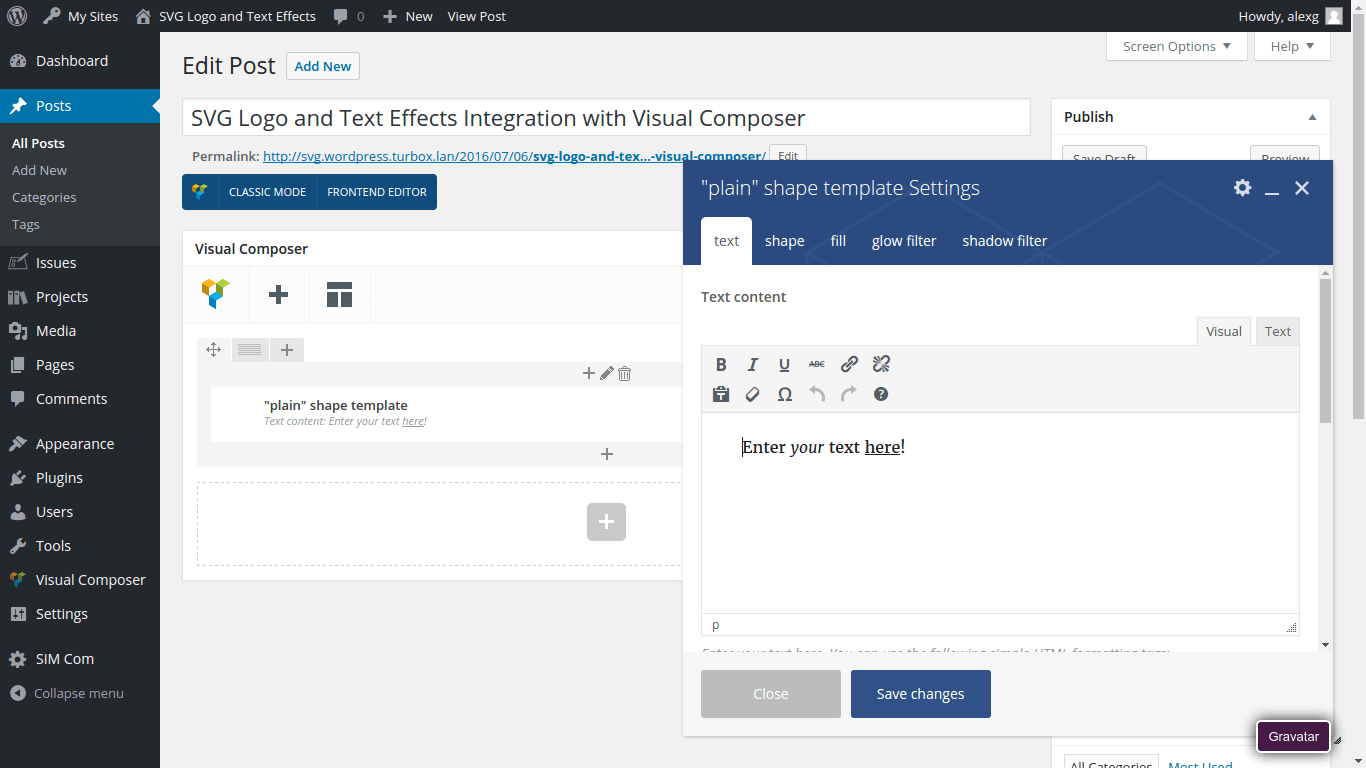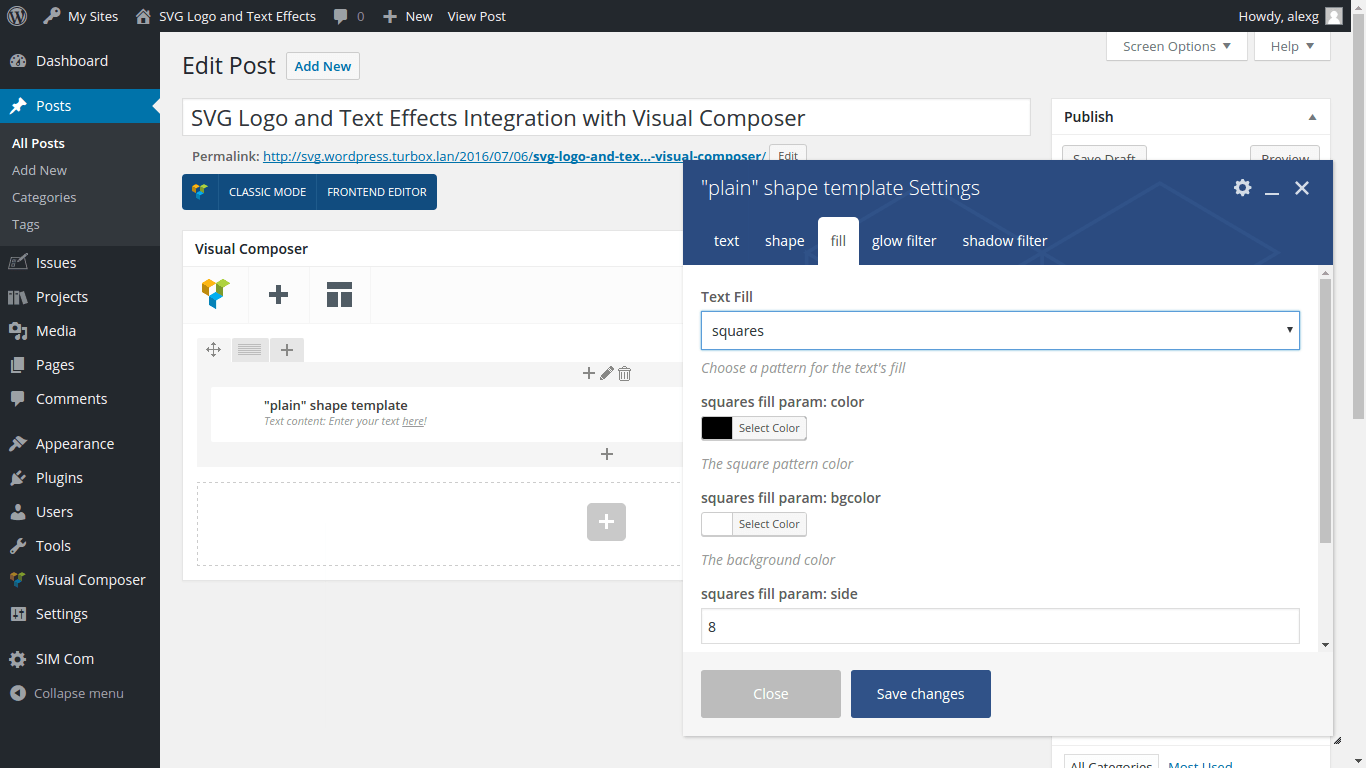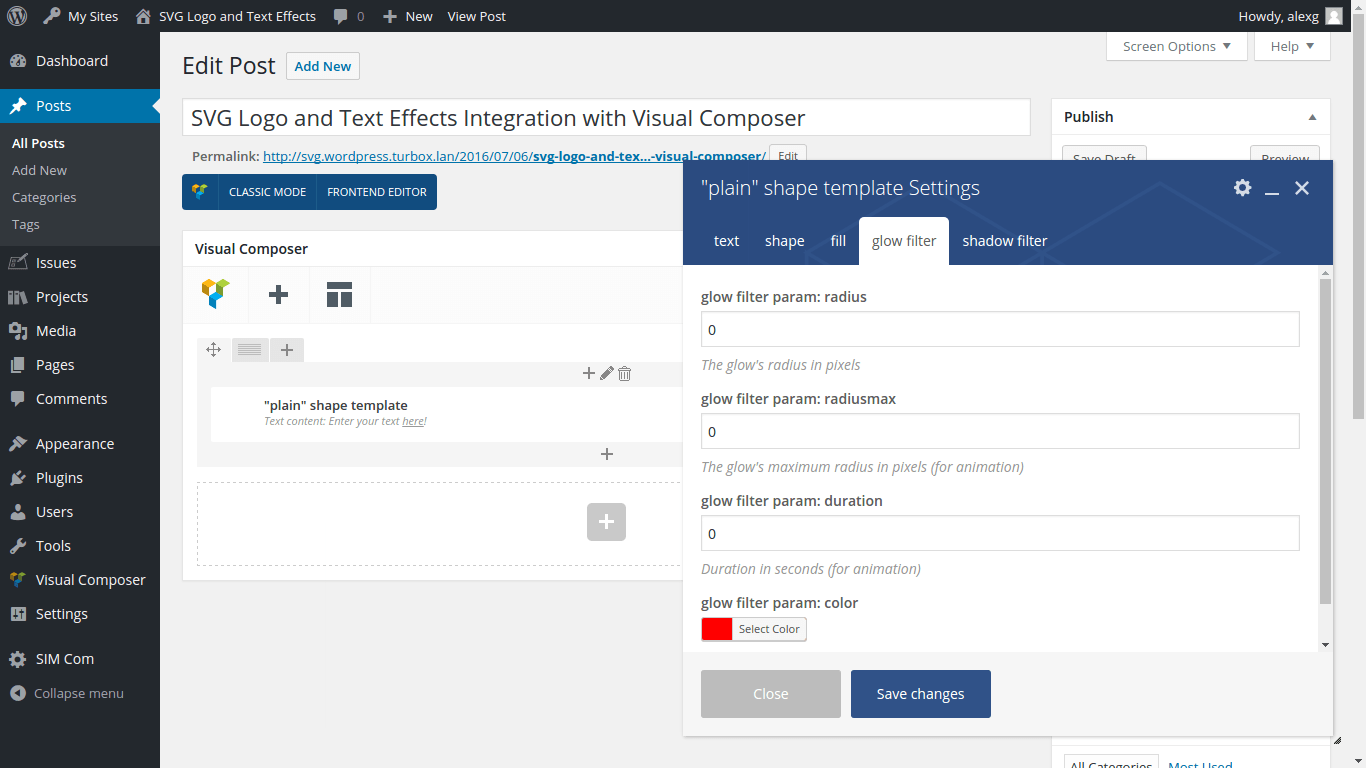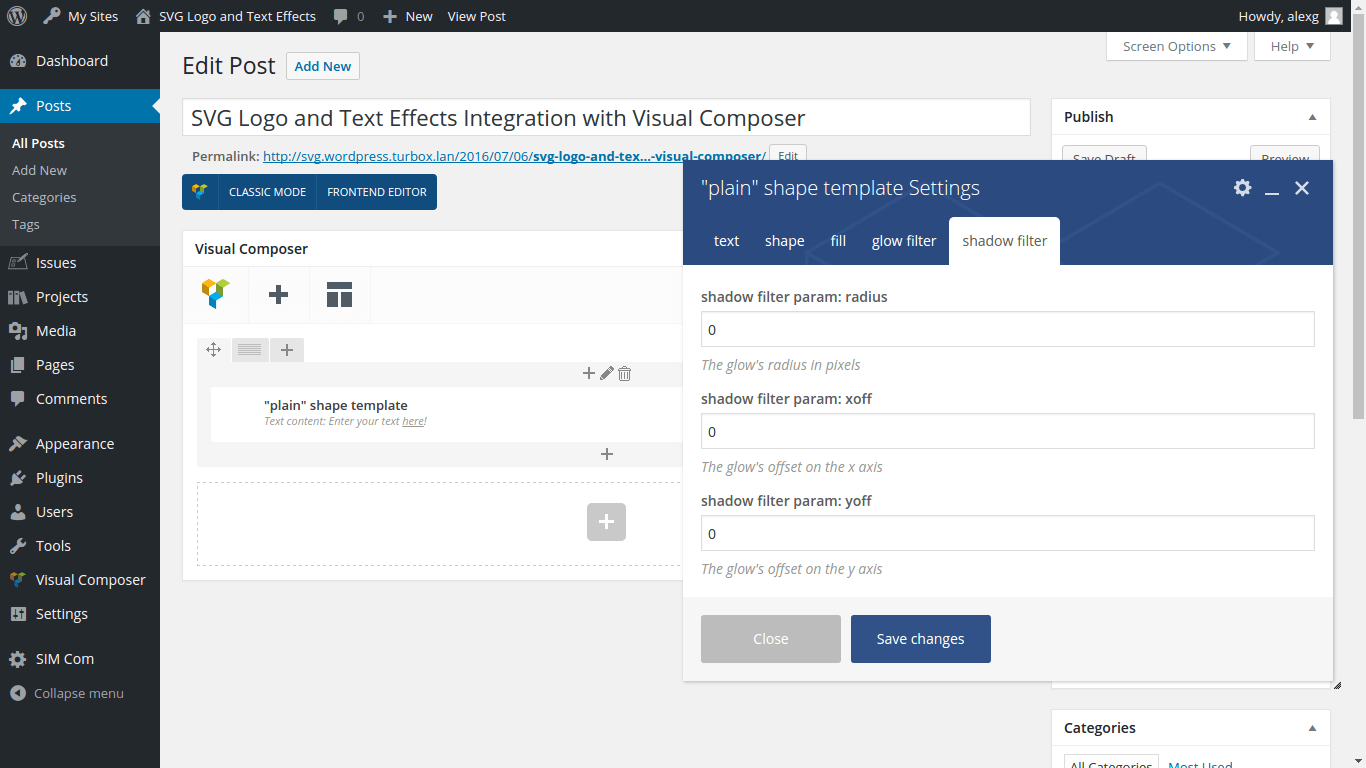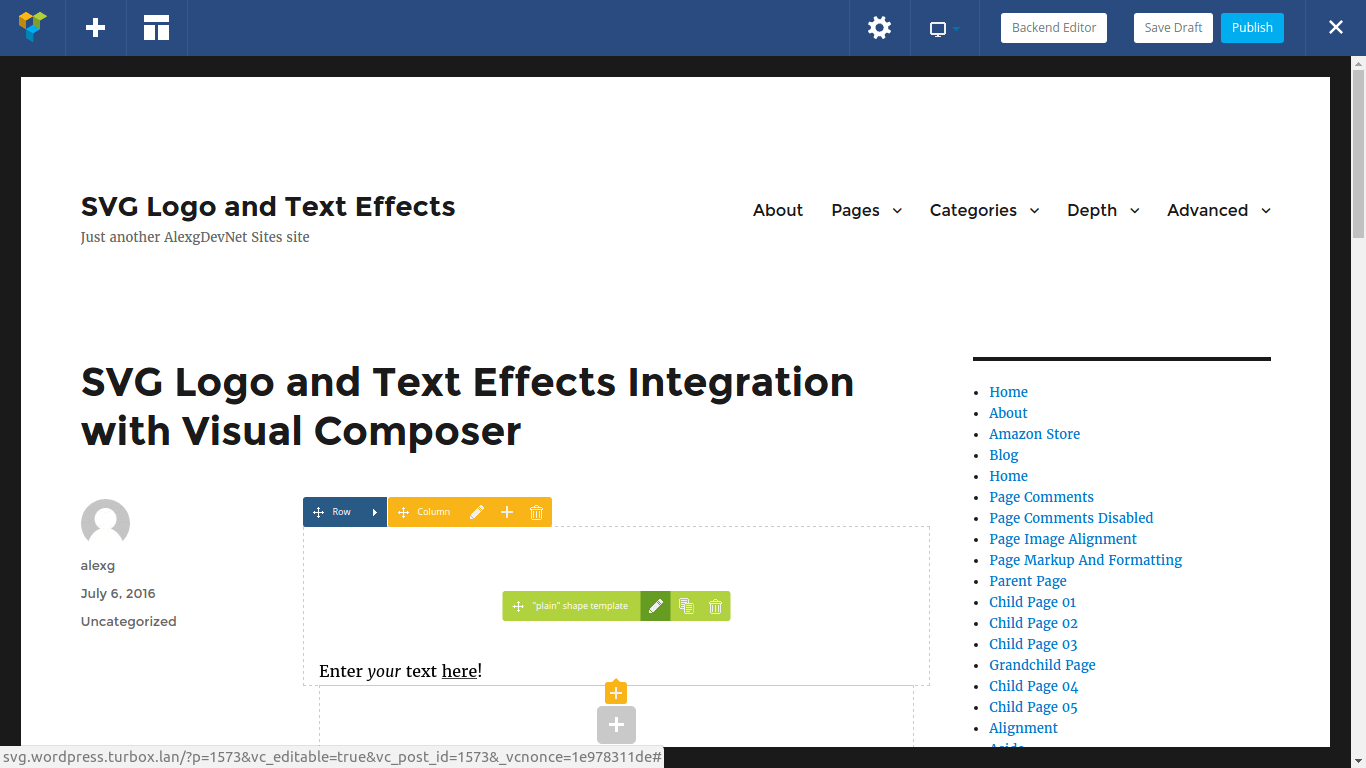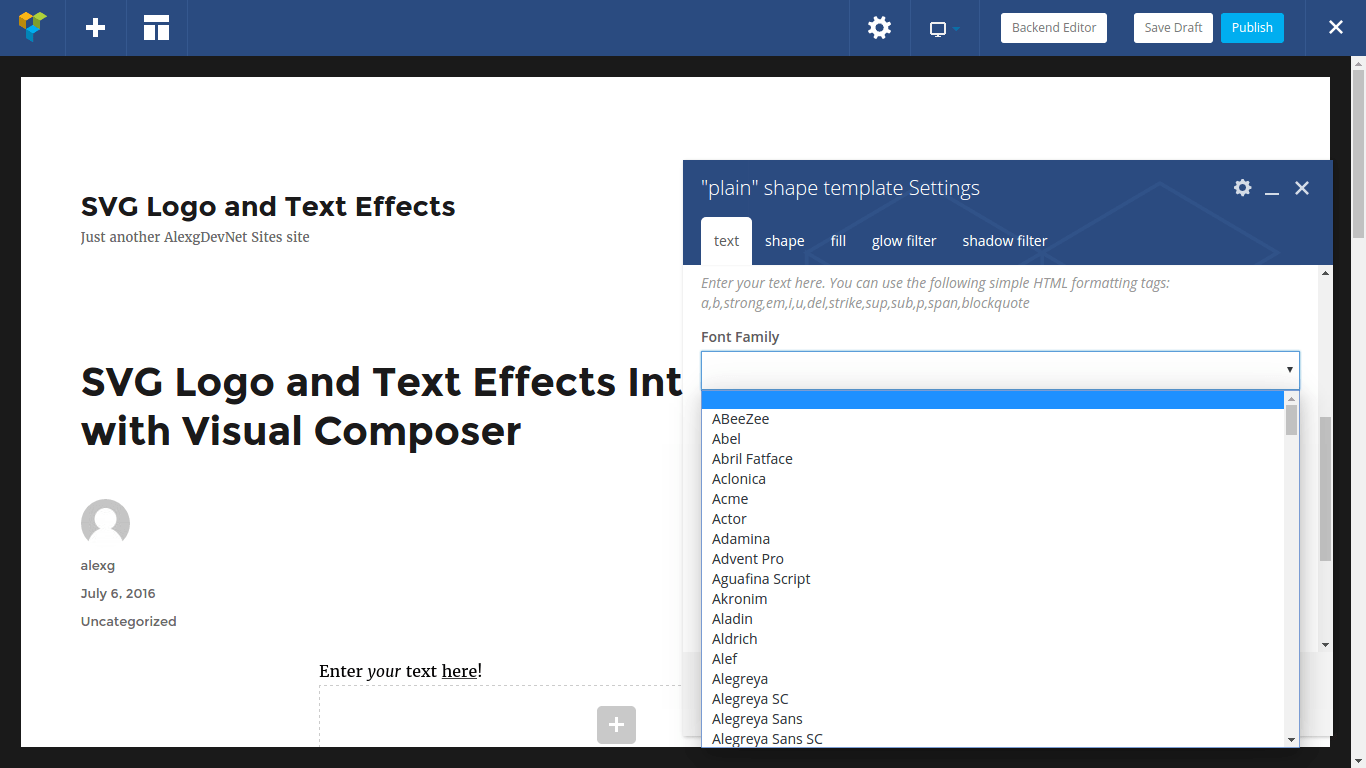 download
Visit the download area to get this extension!
SLATE Visual Composer Integration extension
Updated on 2017-05-28T10:19:15+00:00, by alexg.