💱 Currency formatting options now respected in WooCommerce extension
WooCommerce extension now respects WooCommerce currency formatting options.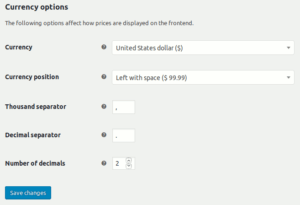 The WooCommerce extension of the Bitcoin and Altcoin Wallets WordPress plugin now respects the currency formatting options found in the WooCommerce settings.
This was a user requested feature. Update to version 1.1.9 to use this.