🚰 The dashed-slug cryptocurrency faucet plugin for WordPress has landed!
This plugin extension provides cryptocurrency faucet functionality on top of the Bitcoin and Altcoin Wallets WordPress plugin.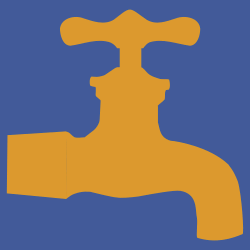 As promised, the cryptocurrency faucet extension is now ready.
Faucets are web pages that reward users for solving a CAPTCHA. You can read about faucets at Wikipedia. Usually faucets display ads, and the rewards given are a fraction of the ad revenue that a faucet page generates. A faucet can be profitable if run correctly, or you might decide to run one simply as a means of paying for traffic to your website.
Release 1.0.0 offers the following features:
Control rewards per cryptocurrency. Set the payout amounts and associated probabilities.
Control the claim frequency of the faucet.
Display faucet claim button using shortcodes. Choice of Google reCAPTCHA or SolveMedia puzzles.
Widget integration for Mellow Ads.
Referral program.
Graph display of daily payout and referral amounts for the past 30 days.
Faucet owner is notified by email when reserves for a cryptocurrency are running low.
This is a premium extension to the free Bitcoin and Altcoin Wallets WordPress plugin. It is available to all premium members.
You can read about it here, download it from here, or post your issues and questions here.
regards,
Alex